Hello Subscribers, New and Old.
Welcome to Weekly Wisdom, your weekly dose of highlights, quotes and notes from my notebook. If you would like to receive this in your inbox, subscribe now. If you want to support, do checkout the links in the Friends of Weekly Wisdom Section.
---
💡Something I learned
Special Economic Zone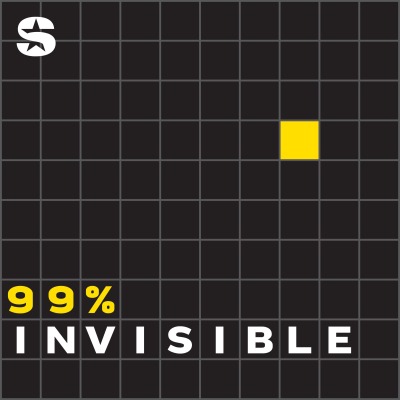 477- Call of Duty: Free – 99% Invisible
How an airport in a small town on the west coast of Ireland changed the world economy
This podcast starts at the world's first Duty Free shop and weaves the narrative around the history of Freeports, and Special Economic Zones. How China employed them and how later efforts in implementation have not met with much success.
📕Something to read
Anna Delvey. We started watching the Netflix miniseries based on this article. I had already read it. The show takes a lot of liberties, for the sake of melodrama. However, the central thesis is preserved; humans prefer status games. We'll take artifice over the truth. We are all just status monkeys.
---
Friends of Weekly Wisdom
Refind: The essence of the web, every morning in your inbox. Tens of thousands of busy people start their day with their personalized digest by Refind. Sign up for free and pick your favorite topics and thought leaders. https://refind.com/?utm_source=newsletter&utm_medium=barter&utm_campaign=FU-SmtfFzzhQJDgFEz5eiw
The Sample: The Sample lets you try the best newsletters based on your interest. With one-click you can subscribe if you like.
Morning Brew: I love Morning Brew. You can get daily business news every morning for free. It is one of the most important part of my media diet. I can stay up to date with the latest business happenings in just 5 minutes. Plus, their Saturday crosswords are very good.
---
🗣Some Quotes and Notes
The Pulpit of the Individual
While I disagree with the clear political hackery at work in this essay, I would say the premise has merit. Divesting spirituality from religion is yet another way of taking something unquantifiable and turning it into a consumable good. Spirituality becomes a commodity.
Eventually the spiritual, but not religious will want to rule, will want to transmit values to their children, will want to stop the "spiritual and religious" from corrupting them, and so they will have to adopt a certain infrastructure that makes them indistinguishable from all that they criticize. "Spiritual but not religious"—as a matter of substance—is destined to become a Church.

— Zohar Atkins, "Spiritual But Not Religious"
Entitalitarianism
It was fun revisiting this piece now. The US labor market has crashed. Jobs that were considered 'low-skill' can't find any workers. What we have learned is that they are not low-skill. In this pre-pandemic tale of Fast Food Worker burnout, the thing that stands out is the restraint.
I doubt I would have shown the restraint that these workers did. That is a high-skill proposition.
At McDonald's, I asked the manager who wrote me up for losing my temper at Mustard Lady if anyone had ever thrown food at her, and, if so, how she'd kept it together. Was there … a trick to it?

My manager looked at me as if I were oblivious, and responded that of course people had thrown food at her. "You have a family to support. You think about your family, and you walk away."

— Emily Guendelsberger, Fast-food worker burnout
The Sum and the Parts
Designer Dan Hill, answering questions in the newsletter Dense Discovery. The way we approach understanding systems is backwards. We are looking at maps, not territories.
A concept worth understanding:

Donella Meadows wrote that "The behaviour of a system cannot be known just by knowing the elements of which the system is made." Our overly analytical approach to understanding rarely helps – we need to engage with the world, not simply quantify it. Equally however, as Richard Sennett put it, "You can't understand how wine is made simply by drinking lots of it." That engagement takes craft, commitment, and humility.

— Dan Hill, Dense Discovery
---
Thank you for joining me this week. If you know some who might enjoy this, please forward this email to them. See you next week.